Reeds Model 2000 Nutcracker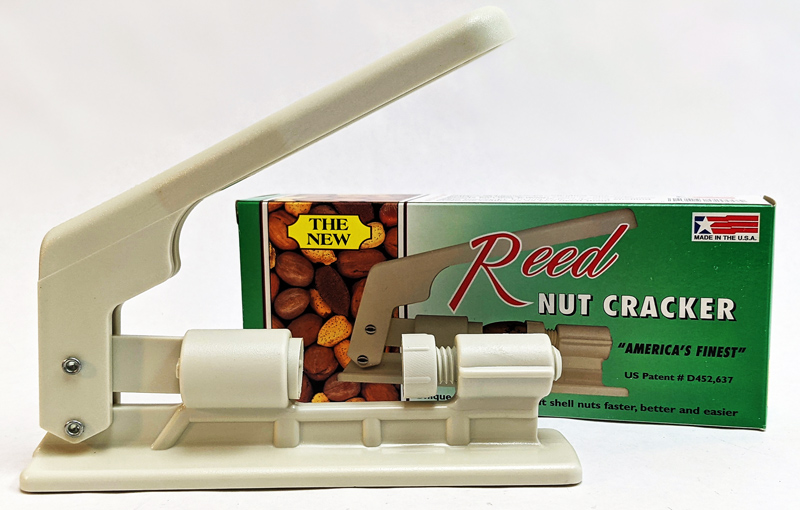 Click Image to Enlarge

America's finest nut sheller is Reed's Nutcracker Model-2000. With 5-star cracking action, this nut sheller expertly cracks pecans, hickories, chestnuts, English walnuts, almonds, filberts, brazil nuts and more. The reinforced copolymer construction is durable enough for a lifetime of use and designed to crack soft shell nuts faster, better and easier than any other nutcracker on the market today. With this nut sheller you will speed though cracking nuts - no longer a slow, tiresome chore! With this rocket nut cracker you will save money by buying nuts in bulk to shell yourself. Effortlessly prepare nut meats as you need them.
MADE IN THE USA
Measurements:
Base length: 7 3/4"
Base width:1 7/8"
Overall length:8 3/4"
Height: 4"
Height with open handle: 9 1/2"