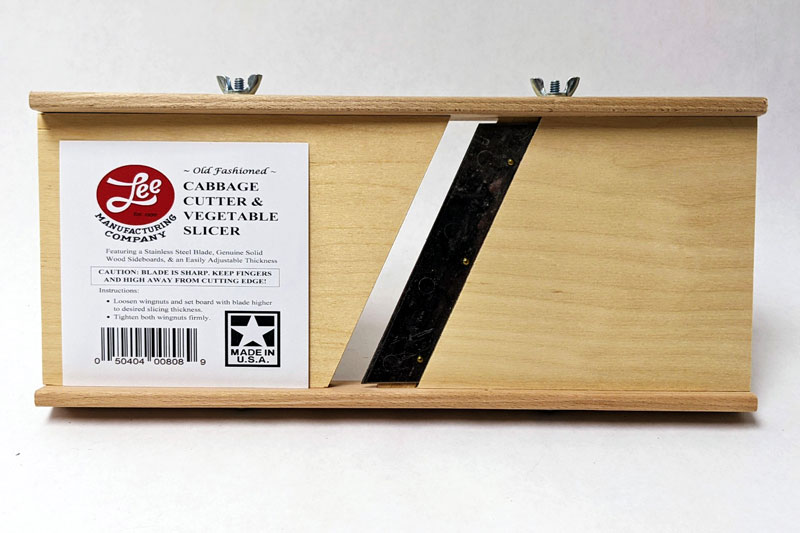 Click Image to Enlarge
The tried and true way to make homemade coleslaw and sauerkraut! Cabbage slicers are still staples in homes for efficiently grating cabbage. Easily adjust the slicer thickness and tighten the wingnuts. The stainless steel blade is excellent for slicing cabbage and other vegetables like carrots. When you're ready to make kraut check out our fermentation supplies.
Easy to adjust!! Loosen wingnuts and set board with blade higher and tighten wingnuts firmly.
Atainless steel blade
Solid wood sideboards
Easily adjustable thickness
13 " long X 5 1/5" wide X 1 1/4" tall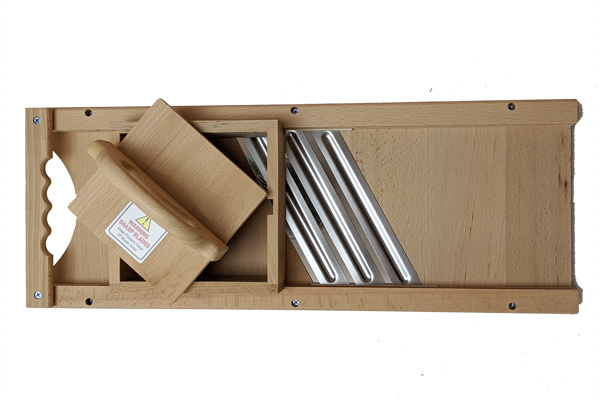 Click Image to Enlarge
This cabbage cutter is made with solid beech wood. The three stainless steel blades make 1/8" slices. The cabbage box with a hand guard protects your hands and allows for the fastest slicing.
Includes removable sliding safety guard
Finger hold handle for easy grip
Slices 3mm thick
Overall size measures 23" x 9"
Slicing area measures 6" X 6"