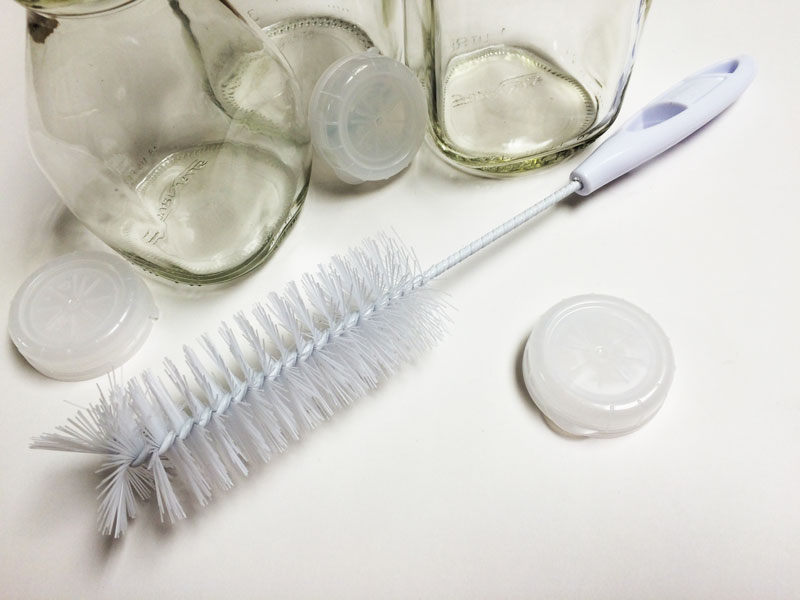 Cleaning: wash glass milk bottle with hot, soapy water. Use the bottle brush to scrub the interior with up, down, and twisting motions. Rinse glass in hot water. Set to dry.
Length: 12 1/4"
Brush Diameter: 1 7/8"
Brush Length: 5"
Milk Bottle Brush
C3239233
Qty:
$

This bottle brush is designed to give you the best cleaning with the least amount of work! The thick sturdy bristles quickly wick away dirt and grime. The large 2" diameter wont miss a spot when you reach in and out, cleaning like a pro.