Minuteman X800493 Black Panelled Curved Fireplace Screen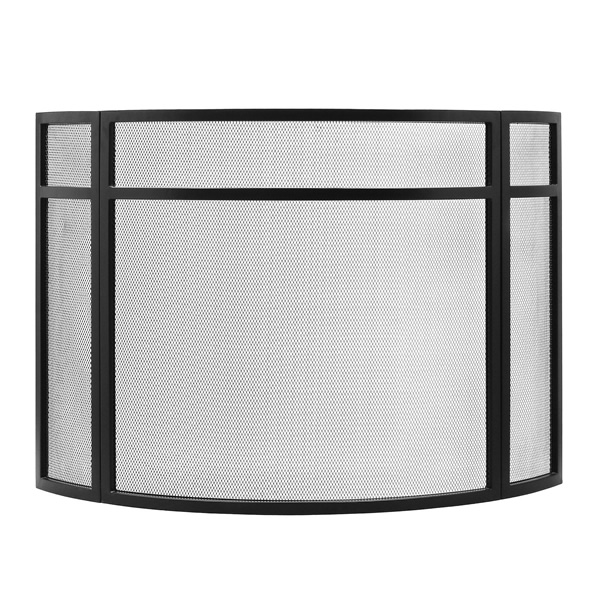 Click Image to Enlarge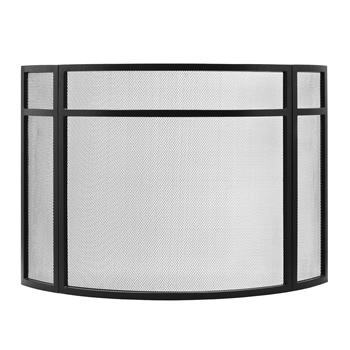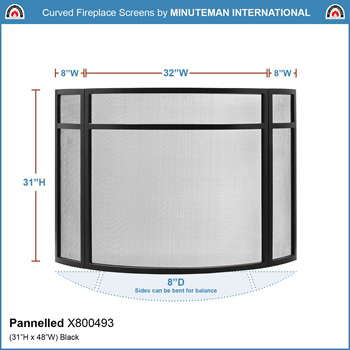 Minuteman X800493 Black Panelled Curved Fireplace Screen
Oacx800493
$245.49

Please note: We cannot ship this item to Alaska, California, Hawaii, Puerto Rico or Canada
This Panelled Curved Fireplace Screen with a classic window-pane pattern consists of three gently curved panels. Stand to form a continuous arc or use it as a traditional 3-part folding screen, with the sides folded at the desired angle. Curved screens are self-supporting and surround your fireplace with a pleasing curve while eliminating the visual clutter of handles and feet. The Panelled Curved Screens, available in Black and Brushed Stainless, are well-suited to complementing both a traditional decor, paired with any of our wrought iron Tool Sets, or a modern or contemporary interior with a Tool Set in matching brushed steel.
Clean classic window-pane pattern of three curved panels is equally well-suited to a traditional decor or contemporary interior
Center panel measures
The self-supporting curved screen can be opened to form a continuous curve or used as a tradition tri-fold, with sides folded in.
Center: 32-inch w; sides: 8-inch w
Pair this screen with our Minuteman International Park Avenue Tool Set (WR-44BK) for a contemporary modern look, or the simple black Bedford Tool Set (WR-48BK)
Material:
Wrought Iron
Assembly Required:
No
Minuteman Product Number:
X800493