LubriMatic 55-123 Heavy Duty Lever Action Barrel Pump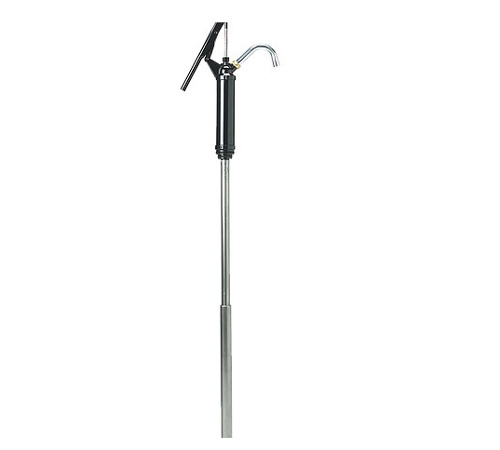 Click Image to Enlarge

Heavy Duty Lever Action Barrel Pump. 2-piece telescoping suction tube fits 30-55 gallon drums. Dispenses approximately 10 oz. per stroke. Standard bung adapter, all steel foot valve and piston valve. Spout OD 3/4". Standard garden hose thread discharge spout.
Engineered for heavy duty use.
Dispenses industrial chemicals, solvents, thinners and other non corrosive liquids.
Has a 2 pc telescoping suction tube which fits 15 to 55 gallon drums.
Durable epoxy finish pump assembly and rigid spout resists rusts, acids, and salts.
Delivers a full ten ounces of fluid per stroke.