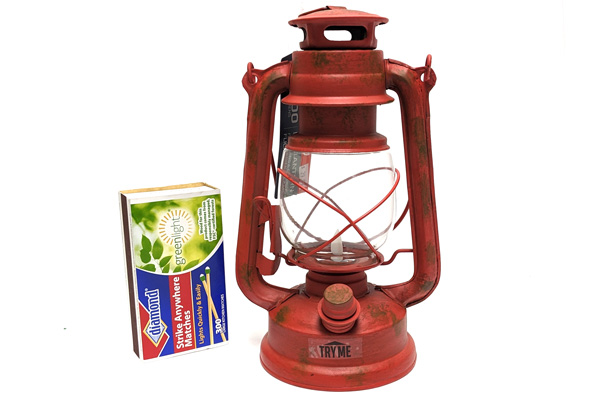 Click Image to Enlarge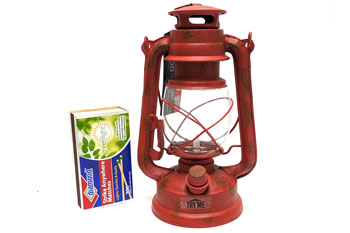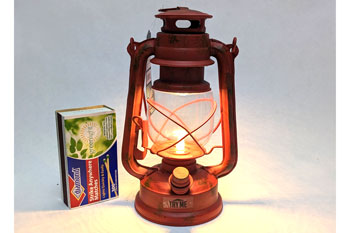 Elevate your space with the enchanting glow of our Small Red Electric Oil Lamp. This 15 inch tall exquisite creation effortlessly marries vintage charm with modern convenience, offering you a dual-purpose marvel that is sure to captivate your senses and light up your moments in the most delightful ways.
Picture this: as the evening sun sets and darkness descends, our Electric Lantern comes to life, casting a warm and inviting flickering light that dances just like a real flame. Its life-like mood lighting instantly transforms any environment into a cozy retreat, allowing you to unwind and immerse yourself in its calming radiance. Whether it's a romantic dinner, a quiet night reading your favorite book, or simply relishing some well-deserved 'me' time, the Electric Lantern sets the stage for an ambiance that resonates with pure tranquility.
But that's not all. When practicality takes the lead, the Electric Lantern steps up to the plate. With a simple switch, it transitions from its mesmerizing flicker to a brilliant and reliable source of illumination. Navigating through dimly lit hallways or searching for misplaced belongings becomes a breeze, thanks to the Electric Lantern's dual personality. Its versatility shines through, proving itself as an essential companion for your day-to-day tasks and adventures.
Crafted with meticulous attention to detail, the Small Red Electric Oil Lamp encapsulates the essence of a bygone era while incorporating the modern reliability of electric technology. The classic design, with its bold red hue and intricate detailing, effortlessly complements a range of interior aesthetics, adding a touch of timeless elegance to any setting.
Enhance your living space with the magic of the Electric Lantern. Whether you're yearning for a mesmerizing and authentic ambiance or a dependable light to guide your way, this enchanting creation is your answer. Discover the perfect harmony between vintage charm and contemporary convenience - experience the Electric Lantern Table Lamp today and let its radiant allure illuminate your world.