Achla BH-01 Lina I Plant Hanger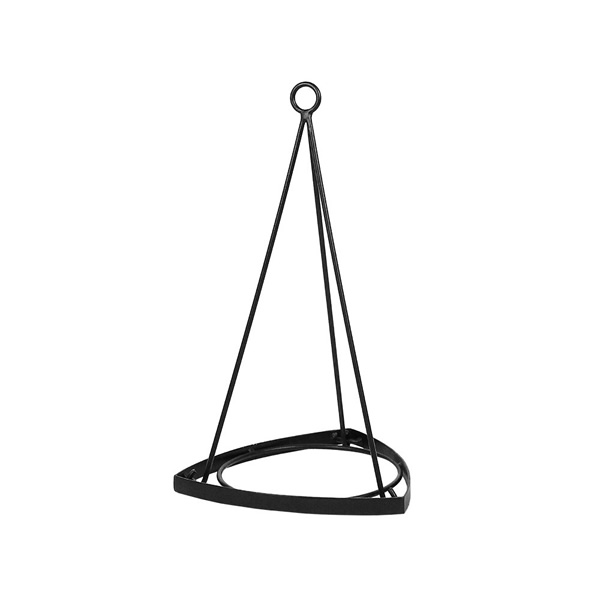 Click Image to Enlarge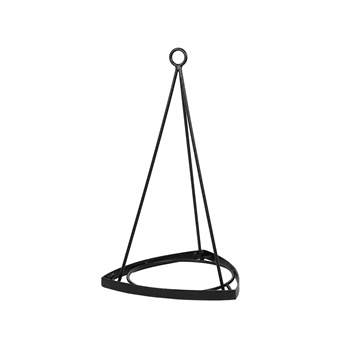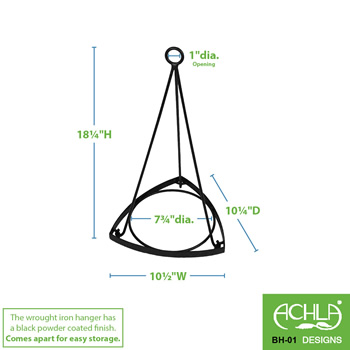 Achla BH-01 Lina I Plant Hanger
Oacbh01
$24.49


Please note: We cannot ship this item to Alaska, California, Hawaii, Puerto Rico or Canada
The Lina Planter is a contemporary style plant hanger for the modern home or container garden, with attractive minimalist design that is simple and practical in its ease of use. Slip the ring around the planter from beneath, hook the end of each rod into the corner loop and hang from the o-hook at the top. Wrought iron plant hangers are available in two sizes, with or without polymer-blend planting pots in terra cotta, and a black powder coated finish for maximum weather resistance. Small Lina Planter pot is 8-in diameter, Large Lina Planter pot is 11 ¾-in diameter.
Made for container gardens on decks balconies and patios, or houseplants and tropicals in living rooms and sunrooms
Attractive minimalist design that is simple and practical for indoor and outdoor use
Measures 10-1/2" W x 10 1/4" D x 22-3/8"H, choose a pot that fits the ring, inside diameter is 7-3/4"
Easy to use, simply slip the ring around the planter from beneath, hook the end of each rod into the corner loop and hang from the o-hook at top
In two sizes, for 8 in and 12 in pots
Material:
Polymer-wood-stone blend
Finish:
Terra Cotta Finish
Assembly Required:
No
Achla Product Number:
BH-01