Pacer HPN2A Hand Transfer Pump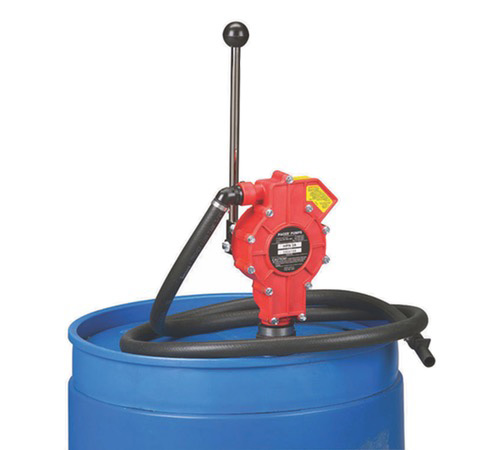 Click Image to Enlarge

Pacer's HP Series Hand Dispensing pump is a double-acting piston type which will handle a wide range of solutions. The pump body, valves and valve seats and piston are all made of chemically resistant, performance engineered plastics, especially compounded to give the pump strength and rigidity. All internal metal parts in contact with the liquid are made of stainless steel.
For gasolines, fuel oils, oil.
Pump, preassembled and ready for use.
Bung adapter.
8 ft PVC discharge hose.
Nozzle, installed in hose.
2 pc PVC suction tube with coupler for standard 55 gallon drum.