2021 Old Fashioned Ramon's Calendar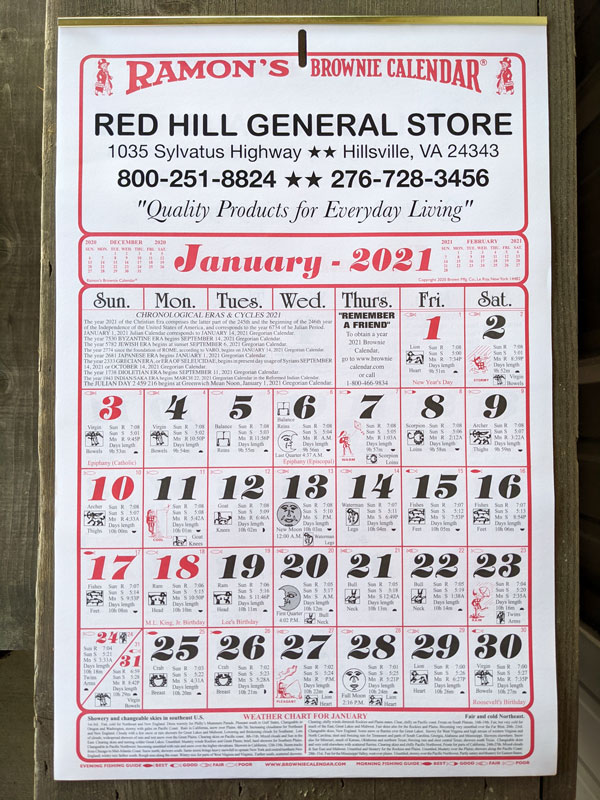 Each day notes best morning/evening fishing, sunsets, planting signs, holidays, moon rises, harvest moon, moon eclipses, weather forecast, and more. Handy for anyone living on planet earth.

Ramon calendars have been continuously in print since 1876.
Available in our retail store in Hillsville, Virginia for $2.99


©2021 Red Hill General Store, Inc. All Rights Reserved.
Terms of Use
.
Accessibilty Statement